Plastic and aluminium cutting bandsaw blades manufactured in-house by our experienced Saw Doctors from high-quality European Bandsaw Blade material.

Combined Saw & Knife (CSK) manufacturers superior quality plastic/aluminium cutting bandsaw blades. Our qualified Saw Doctors manufacture all our bandsaw blades from high-quality European bandsaw blade material, precisely to your specifications. In addition to plastic/aluminium cutting band saw blades, CSK also produces a range of quality bandsaw blade solutions including metal cutting bandsaw blades, timber cutting bandsaw blades, butcher bandsaw blades & resaw/ sawmill bandsaw blades.

Select your desired plastic/aluminium cutting bandsaw blade material below to select blade specifications: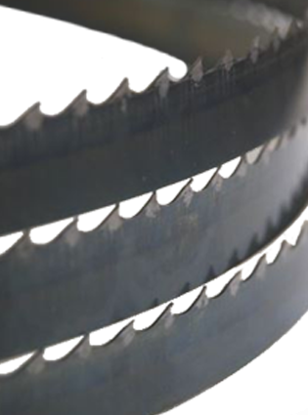 Custom Bandsaw Blade Configurations Available
If your desired bandsaw blade configurations aren't available, click the link below to contact us. Otherwise, please make your selection below.
---
Shipping
Usually ships within 2-5 business days, we will notify you if there are any further delays. Please allow up to 7 days for remote areas.
---
Bandsaw Blade Selection Resources (how to select)