TCT Circular Saw Blade Sharpening and Repair
Under 500mm Diameter
Combined Saw and Knife (CSK) can sharpen, replace tips, hammer and bore your Tungsten Carbide-Tipped (TCT) circular saw blades. Their team of highly skilled Saw Doctors ensure all blades are repaired or sharpened back to the highest possible standard. 
In addition to offering a superior Circular Saw Sharpening service, you can order new Circular Saw Blades from CSK in-store or online.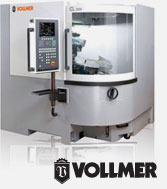 Introducing the new Vollmer CNC TCT Grinder
- Tested and proven in Europe to increase cutting life between sharpens.

- Most up to date technology to sharpen your blades.
- Try it for yourself and notice the difference.

Enquiries please call (07) 3204 0977 or submit an online enquiry.
| | |
| --- | --- |
| | |
| | |
| | |
| | |
| | |
| | |
| | |
| | |
| | |
| | |
| | |
| | |
| | |
| | |
| | |
| | |
| | |
| | |
| | |
| | |
| | |
| | |
| | |
| | |
| | |
| | |
| | |
| | |
| | Extended Sharpen up to 48T |
| | Extended Sharpen 54 – 100T |
| | Extended Sharpen 108 – 144T |
| | Sharpen Set of 2 Profile Cutters |
| | |

Enquiries please call (07) 3204 0977 
or submit an online enquiry